Home
› SAT - Navigating US College Admissions (Toronto) ›
SAT - Navigating US College Admissions (Toronto)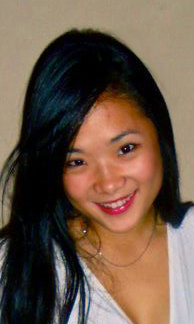 Dorcy Chen
University of Pennsylvania '13
What does it take to get in? – The Student's Perspective
Admission: Free
Dorcy from University Of Pennsylvania will share her success in Navigating US College Admissions!
Learn about:
Essay topic choice
How she chose the schools she applied to
Advice for anyone who's beginning the admissions process
What she would do differently if she did it again
Common Application & Academic Requirements
SAT/SAT subject tests/ACT/PSAT
Early decision vs. Early Action
NCAA requirements for student athletes
And more!
Some topics led by Joanna Severino, President, PREPSKILLS
Common Application introductory paragraph:
The question of whether I have a pet is warranted in any amateur icebreaking conversation. My response is always, "Yes, I do; I have a little sister." Past the physical disparity, the two are not that different. They both crave attention, require daily playground time and necessitate careful potty-training.
Supplementary – Write page 217 of your autobiography:
...not sure if I would fit in with my new Spanish family. I mean, I didn't exactly think in purring r's.
Plates of Argentinean sausages paraded across from under my nose, sizzling in their own grease.
"Chorizos," enunciated my husband.
"Cho-di-sos?"
Why UPenn?
Adding further appeal, Penn is ranked first in the Ivy League for international placements. Having lived in 3 countries, travelled to 12 and studied at 14 schools, I harbour a profound wanderlust. To me, travelling is more than a change in scenery, it is about personal challenges and that is exactly what Penn offers. From athletics to student groups to Greek Life, Penn is bubbling with challenging opportunities...
Both parents and students are encouraged to attend.
Event
Date and Time
Location
Map
SAT - Navigating US College Admissions (Toronto)
Saturday, June 16, 2012 -

1:00pm

-

3:00pm

High Park - Swansea Town Hall
95 Lavinia Avenue
Toronto, Ontario
(Runnymede & Bloor)