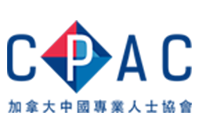 DOWNLOAD PDF
Private School Admission in Ontario – The Disturbing Realities of "Getting In"
Chinese Professionals Association of Canada (April 8, 2008 )
Private School Admission in Ontario – The Disturbing Realities of "Getting In"
The Chinese Professionals Association of Canada represent and assist professionals of Chinese descent in gaining recognition, cultural integration, career advancement, and civic engagement in Canadian society through quality service and advocacy.
Each year, CPAC hosts an Education Day to assist families by providing information and choices for a quality education and a better future.
PREPSKILLS is proud to support CPAC in providing skills leadership programs and test-taking skills (SSAT or SAT) for students. PREPSKILLS provides engaging seminars for families navigating the private school and US college admissions process.