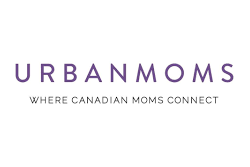 DOWNLOAD PDF
SATs? Scholarships? What You Need To Know
UrbanMoms (March 24, 2015)
Sonya Davidson
We sometimes joke around about our kids one day going to Harvard, that's the dream isn't it? But then we really started to think if something like that is really a possibility for Canadians? How do you go about it? According to the International Institute of Education, the rate of international students studying in the US has risen by 72 percent since 2000. In the 2013/2014 academic year, 28,304 students from Canada were studying in the United States. Canada ranks fifth as the country of origin for students studying in the US.
I chatted with Joanne Severino, former teacher and a mother of three who now runs Prepskills an organization that helps families prepare for college in the US, to find out more.
How early should families start considering prepping for college/university in the US?
Families should begin as early as grade 9. US colleges look at all grades from 9 through 12-not just grade 12. Although it's hard work, I have seen how early preparation makes dreams become reality.
US colleges convert high school grades from 9 through 12 into a GPA (Grade Point Average out of 4.0) and use this as part of their admissions consideration. Starting earlier also helps with what is referred to a 'Early Decision and Early Action' opportunities with US and Ivy League colleges. This process can increase admission probabilities. However, there are distinct differences:
Early Decision is an option that can increase admission probabilities to a single desired college. It refers to when students make a commitment to a first-choice institution where if admitted, they definitely must enroll. The application deadline and decision will occur early. For example, if a grade 12 student applies in November, they will receive a decision by the end of the year. However, as this is a binding agreement, it must be taken seriously because they must attend if they are accepted.
Early Action refers to when students apply early and receive a decision well in advance of the institution's regular response date. This is a non-binding agreement.
What are the first few steps?
The US College Expo is designed to provide clarity around the entire US admissions process, including these essential steps:
1) Understanding the process: The grade 9 to 12 academic transcript converted to GPA
2) Standardized test scores: Scoring as high as possible on standardized tests like PSAT, SAT and ACT is important in order to be admitted, and be considered an attractive candidate for admissions. This helps to be considered not only for US college admissions, but also scholarship funding. The higher the SAT/ACT score, the more access to scholarship money.
3) The Common Application: Informally known as the 'Common App', it is a multi-faceted branding tool for students. This is how students standout from the competition. Simply put, it there is a lot more to the admission equation than test scores alone. The US College Expo aims to educate students about this entire process.
What's the difference between college and universities in the US?
Generally, in the US "college" and "university" are used interchangeably. However, the term junior college is the equivalent to what we as Canadians refer to as a community college like a Seneca, Humber or George Brown College.
What are SATs?
The SAT is a globally recognized college admission test that lets students show colleges what they know and how well they can apply that knowledge. It's a 4-hour exam that tests reading, writing and math—subjects that are taught every day in high school classrooms. However learning HOW to take the test is key. High school students are not accustomed to an intense 4 hour exam.
Most don't realize that the ACT is now more widely taken than the SAT. The Expos are a window into what each test entails. There is a lot to know in order to make informed decisions that align with your skillset.
When researching a university what are some key questions families often ask?
Primarily parents want to know what SAT/ACT scores are required to get into particular US colleges. They also want to know the requirements for student athletes and details regarding NCAA requirements. The good news is that admission experts and representatives are ready to answer questions directly at the Expos. It's truly is a unique opportunity for attendees to arm themselves with the information they are challenged to find anywhere else.
What are some common reasons why Canadians are looking south of the border for their education?
US colleges can be the direct route to a career as a star athlete, film director or medical professional. Students who excel in their sport of choice often find great opportunities to continue playing their sport at a US college. There are far more competitive teams and extraordinary opportunities for scholarship funding. It is also an opportunity to network and build relationships in a larger market, which can lead to unlimited possibilities.
What should people expect at the EXPOs?
Looking for the right fit in a US college or university can be overwhelming but we have designed the US College Expo to be fun – and ultra-informative.
The Toronto Expo features Francesco Yates, a hugely popular Canadian singer and protégé of Pharrell Williams, along with Tessa Bonhomme, Canadian Olympic athlete and Ohio State graduate. Her alma mater will be on hand, as well close to 100 other US college representatives who are looking to meet the best and brightest students in Canada. There is nothing else under one roof like this in Canada.
Vancouver's Expo runs April 11, Calgary is April 12, Ottawa is April 15 and Toronto runs on Saturday, April 18 for the public. Admission is free and pre-registration is required at www.uscollegeexpo.com