Small. Consistent. Actions to Help Students Find Their Future
This past week marked our 2020 US College Expo Virtual School Tour events, from October 13-23, 2020! What was different about this year? This year was completely online, which also provided families from across Canada the opportunity to join. The Virtual School Tour events provided Canadian high school students (and their parents), guidance counsellors, career counsellors and athletic directors/coaches the opportunity to directly connect with and hear from US Colleges and Universities.
In addition, participants had the opportunity to hear from an incredible line up of speakers, and experts including:
Sam Demma, Speaker, High Performing Student and PickWaste
Mike Weaver, retired NHL Player Turned Techie
Matt Black, former CFL player
Sami Jo Small, 3 x Olympic Medalist
and a special live performance and inspirational message from Roberta Battaglia, 11 year old Toronto area student who was a finalist on America's Got Talent (and also won the Golden Buzzer on AGT)
…to name a few. Watch for our other blogs as we share some of the other speakers and experts with you.
Sam's message was all about Small, Consistent, Actions and how taking small consistent actions could impact a person's future and change their life. In their own ways the other speakers stories also showcased tips about setting goals, persistence, not giving up on your dreams, and that success is also accompanied by disappointments and learning. Sam also talked role models (teachers, parents, family, friends, a stranger) and how the right support at the right time can help students make the right decisions for their future.
That's what the School Tour event was all about… providing students the opportunity to connect with experts, meet with admissions representatives from a variety of US colleges and universities, and, gather the information they need to make the right (and best fit) choices for their post secondary education.
You can watch one of Sam's presentations here on our YouTube Channel, Remember to Subscribe to the channel.
The list of participating US Colleges & Universities at the 2020 Virtual School Tour event was impressive and diverse and included:
California Institute of Technology, University of California, Berkeley, Dartmouth College, MCPHS University, Caribbean Medical University, Oakland University, Rice University, Wayne State University, Arizona State University, Bryn Mawr College, Claremont McKenna College, Coastal Carolina University, Edmonds College, Embry-Riddle Aeronautical University, Lawrence University, Nova Southeastern University, Pace University, Rochester Institute of Technology (RIT), Rose-Hulman Institute of Technology, Saint Martin's University, Temple University, The College of Saint Rose, The University of Rhode Island, University of Cincinnati, University of Findlay, Wabash College, University of Notre Dame, Siena Heights University, Colorado Mesa University, Husson University, Niagara University, University of California Irvine, Northwestern University, Full Sail University, Long Island University, NACE, UCI Esports, NCAA, The Common Application, AND MORE!!!
If you need help charting the course to your future, understanding the US college admission process, or learning about the different US college and university options, contact us at Prepskills! Book a call with us, we are here to help you find your future.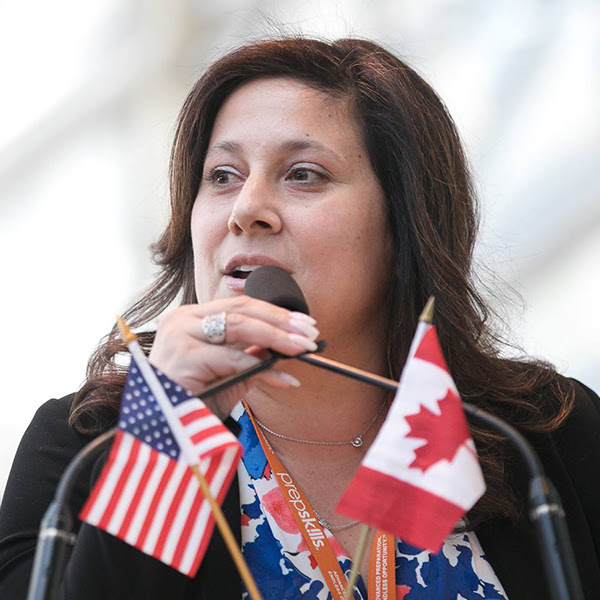 Joanna Severino
Educator, Founder & President
Prepskills & US College ExpoJoanna Severino is the Founder & President of PREPSKILLS and the US College Expo. Joanna has been an educator for over 25 years, helping students to excel in achieving important milestones in education. For many Canadian families, applying to private schools and US colleges can be daunting. PREPSKILLS helps navigate this process by giving families the tools, resources and connections to maximize opportunities. Joanna created the US College Expo in Canada and PrepConnect events to help families explore their educational pathways. Education is really about resourcefulness. As a certified teacher and passionate mom-preneur (mother of 3 boys ages 15, 12, 9), Joanna is always looking for ways to ensure that students connect with these opportunities and get the valuable information they need to make informed decisions about education.