Top of Mind Questions for High School Students
The US College Expo School Tours events have engaged students across Canada.
As we go into week two of the virtual school tour events, we thought we would capture some of the questions that high school students are asking our participating US colleges and universities (see list below). You might have some of the same questions! Join us October 21 to have your questions answered by US Colleges and Universities, meet admissions representatives, and be inspired by our guest presentations.
Here are some of the many questions that have been asked from high school students, school counsellors, and parents:
What are the key timelines and deadlines that Canadian students should pay attention to when considering options for pursuing their US options?
What considerations should student athletes be aware of?
Are there scholarships available for Canadian students? What type? (and many other questions on this topic).
What paperwork/visas are needed for Canadian students to study in the US?
What can students do to increase their chances of success on applications, and stand out to the admissions team?
What are the class sizes? How approachable are the professors and instructors?
What types of clubs and extracurricular activities are available on campus?
How is the public transportation or will I need a vehicle?
Can you change your major part way through?
These are a few of the many questions that are top of mind … join us on October 21 to get YOUR questions answered by the experts!
FREE – PRE-REGISTRATION REQUIRED
All parents and students are welcome!
Speak with US College representatives and ask about student life,
the admissions process, tuition and so much more!
October 21 Event Schedule
LOG IN AT 5:30 PM EDT
login details will be sent to you from MKEM for event platform hopin
PRE-EVENT SESSION STARTS AT 5:45 PM EDT (MAIN STAGE)
6:00 PM EDT – 8:00 PM EDT
Pre-Event Session with Mike Weaver & Sam Demma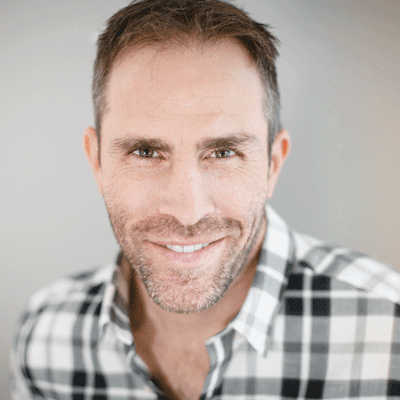 Mike Weaver
Former NHL Player, CEO of CoachThem
Owner of Defence First Hockey SchoolRetired NHL Player turned Techie. During career he played with Canadiens, Blues, Canucks, Kings, Thrashers, Panthers for 633 games in the NHL. Graduated from Michigan State University with a Telecommunication degree with a minor in Virtual Reality, Software Development and Web Design. Has a hockey school in Toronto that teaches the thinking part of the game called Defence First Hockey. CEO of CoachThem an online coaches dream!
Welcome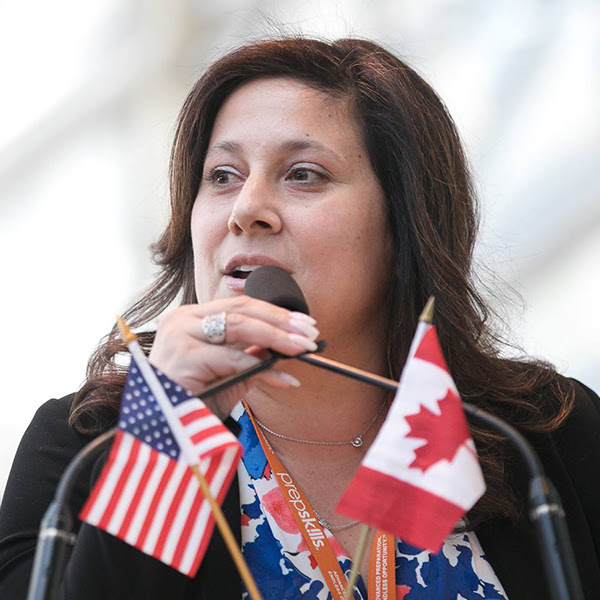 Joanna Severino
Educator, Founder & President
Prepskills & US College ExpoJoanna Severino is the Founder & President of PREPSKILLS and the US College Expo. Joanna has been an educator for over 25 years, helping students to excel in achieving important milestones in education. For many Canadian families, applying to private schools and US colleges can be daunting. PREPSKILLS helps navigate this process by giving families the tools, resources and connections to maximize opportunities. Joanna created the US College Expo in Canada and PrepConnect events to help families explore their educational pathways. Education is really about resourcefulness. As a certified teacher and passionate mom-preneur (mother of 3 boys ages 15, 12, 9), Joanna is always looking for ways to ensure that students connect with these opportunities and get the valuable information they need to make informed decisions about education.
US College Admissions Process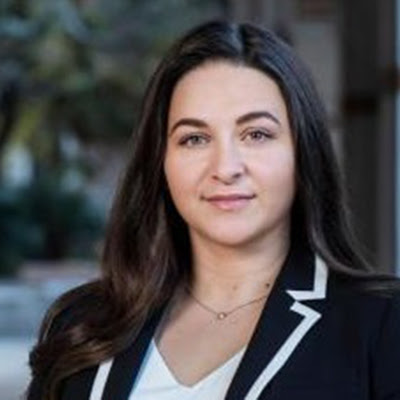 Jessica Griffiths
Associate Director of Admission
Rice University
Jessica serves as the Territory Manager for China, Canada and the Middle East. Her role involves, coordinating Rice's overall international recruitment strategy as well as assessing applications from her regions. Born and raised in London, Ontario, Canada – Jessica is a proud Canadian. Over the course of her career, Jessica has travelled to over 30 countries and visited more than 300 high schools.
NCSA Next College Student Athlete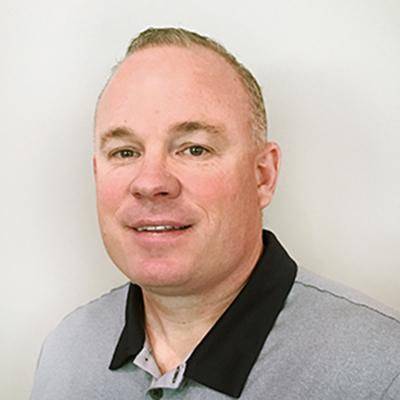 Scott Lefker
Director of Regional Recruiting & Team Solutions, NCSA
Scott graduated from the University of Cincinnati. He has been involved as a High School Coach for over 25 years. In that time period he has coached, Baseball, Wrestling, Track & Field as well as Football. Scott was the Head Football Coach for 10 Years and was voted Coach of the Year 3 of those years, Qualifying for the State Playoffs two years (4th and 5th time in school history). Coaching High School Sports has always been a passion of Scott. He love the challenge that high school level of competition presents. The progression of a young athlete as they grow physically and mentally into a competitor as well as a teammate and mentor is admirable and to be a part of the process of shaping a student athletes life is very rewarding.
Small. Consistent. Actions. – Sam Demma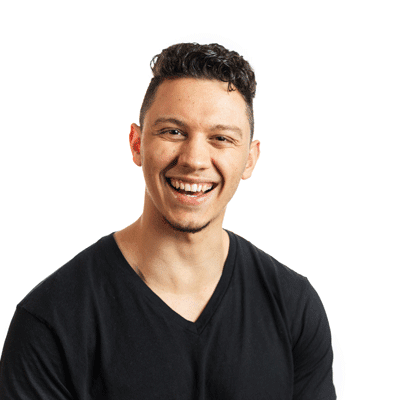 Sam Demma
Youth Motivational Speaker
High Performing Student & PickWaste
At 20 years old, entrepreneur, youth coach, and keynote speaker Sam Demma doesn't let his age define his drive or credibility. His goal is to provide people of all ages with the tools and strategies they need to become the change-makers in their schools, businesses, communities, and in the lives of those around them. And it all started with…garbage. At the age of 17 he co-founded PickWaste, a grassroots initiative that brings people together to pick up trash in their communities. That experience confirmed to him how small actions can have a big impact, and he lives that message in all he does.
In a few short years his inspiring and entertaining presentations have reached thousands of students across Canada and his High Performing Student program has made a difference for young people in 6 countries around the world. He's delivered two Tedx talks, he is the youngest Professional member of the Canadian Association of Professional Speakers, and there's no limit to where small actions will take this big thinker.
The Role I Played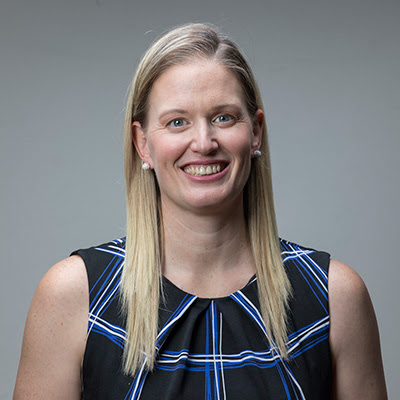 Sami Jo Small
Stanford University Grad
3X Olympic Medalist
Sami Jo is a 3 time Olympian (2 golds, 1 silver) A graduate of Stanford University in Mechanical Engineering, she now works full time as a professional speaker (Certified Speaking Professional) delivering a message on how to build successful teams as well as successful teammates. Her message is about incredible success and facing one's feelings about failure. She co-founded the Canadian Women's Hockey League where she was recently the General Manager of the women's professional hockey team, the Toronto Furies. She also recently published her first book, a memoir, The Role I Played – Canada's Greatest Olympic Hockey Team.
NETWORKING MIXER
ONE-TO-ONE LIVE ENGAGEMENT with U.S. Colleges, Experts and Special Guests – LOTS OF FUN!
US COLLEGE EXPO
LIVE REAL-TIME ENGAGEMENT AT VIRTUAL BOOTHS ~ Visit with U.S. College representatives, experts and guests!
Ask questions, explore options and find the right U.S. College fit!
Meet & Greet with Sami Jo Small, Mike Weaver and Sam Demma
AND Prizes!
All parents and students are welcome!
Speak with US College representatives and ask about student life,
the admissions process, tuition and so much more!
Connect with US college representatives and understand all aspects of the US college admissions process, including:
Admissions timelines and eligibility requirements for International Students
Explore NJCAA and NAIA student athlete opportunities
Understand NCAA academic eligibility requirements
Early Action/Decision vs. Regular Decision
The Common Application
Financial Aid & Merit-Based Scholarships
Prepare for your SAT/ACT/SAT Subject admission tests
Become familiar with the US College admissions and recruiting process
Connect with Admissions representatives
Students and Parents will be able to connect with and learn more about our participating g US Colleges and Universities which include:
California Institute of Technology, University of California, Berkeley, Dartmouth College, MCPHS University, Caribbean Medical University, Oakland University, Rice University, Wayne State University, Arizona State University, Bryn Mawr College, Claremont McKenna College, Coastal Carolina University, Edmonds College, Embry-Riddle Aeronautical University, Lawrence University, Nova Southeastern University, Pace University, Rochester Institute of Technology (RIT), Rose-Hulman Institute of Technology, Saint Martin's University, Temple University, The College of Saint Rose, The University of Rhode Island, University of Cincinnati, University of Findlay, Wabash College, University of Notre Dame, Siena Heights University, Colorado Mesa University, Husson University, Niagara University, University of California Irvine, Northwestern University, Full Sail University, Long Island University, NACE, UCI Esports, NCAA, The Common Application, AND MORE!!!
Tag:Arizona State University, Berkeley, Bryn Mawr College, California Institute of Technology, Caribbean Medical University, Claremont McKenna College, Coastal Carolina University, Colorado Mesa University, Dartmouth College, Edmonds College, Embry-Riddle Aeronautical University, Husson University, Lawrence University, Long Island University, MCPHS University, meet us colleges, NACE, NCAA, Niagara University, Northwestern University, Nova Southeastern University, Oakland University, Pace University, Rice University, Rochester Institute of Technology (RIT), Rose-Hulman Institute of Technology, Saint Martin's University, school tours, Siena Heights University, Temple University, The College of Saint Rose, The Common Application, The University of Rhode Island, UCI Esports, University of California, University of California Irvine, University of Cincinnati, University of Findlay, University of Notre Dame, US College Expo, Wabash College, Wayne State University